Leinster Gallery, Dublin. (23 rd January - 4 th February 2006)
As an artist, Paul Carter has been exploring spatial themes in his work for sometime now and this exhibition illustrates the artist's response to one specific place; the Acropolis in Athens.
The show occupies two rooms. The first room contains large photographic prints, which document fascinating spaces in and around the Acropolis. Conceptually the artist has considered the role of environment in early Greek topophilia. Images of topophilia are derived from the surrounding reality. People pay attention to those aspects of the environment that command awe, or promise support and fulfillment in the context of their own life.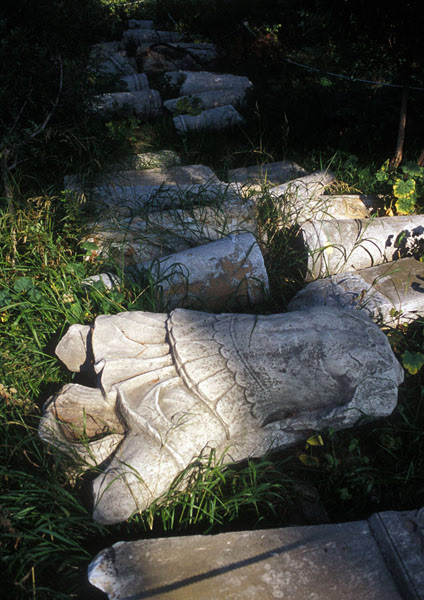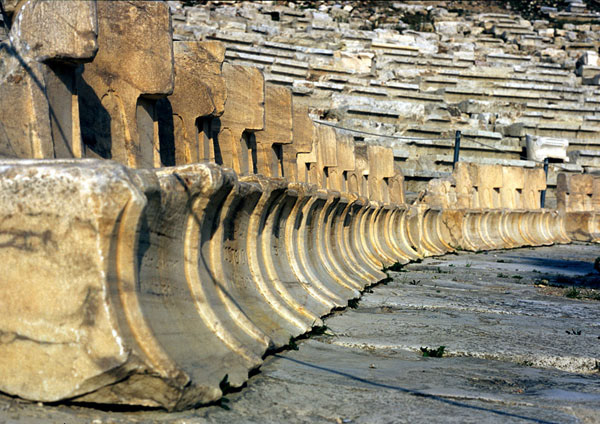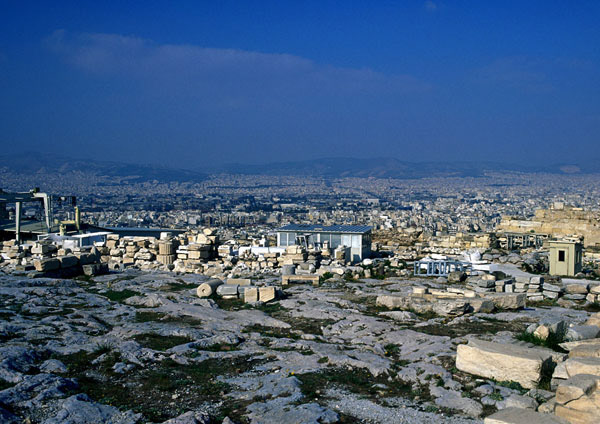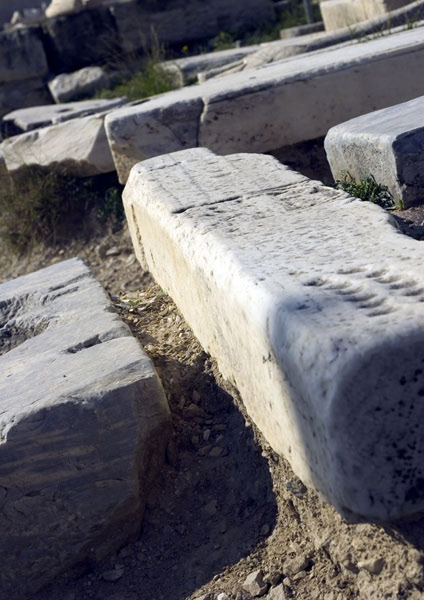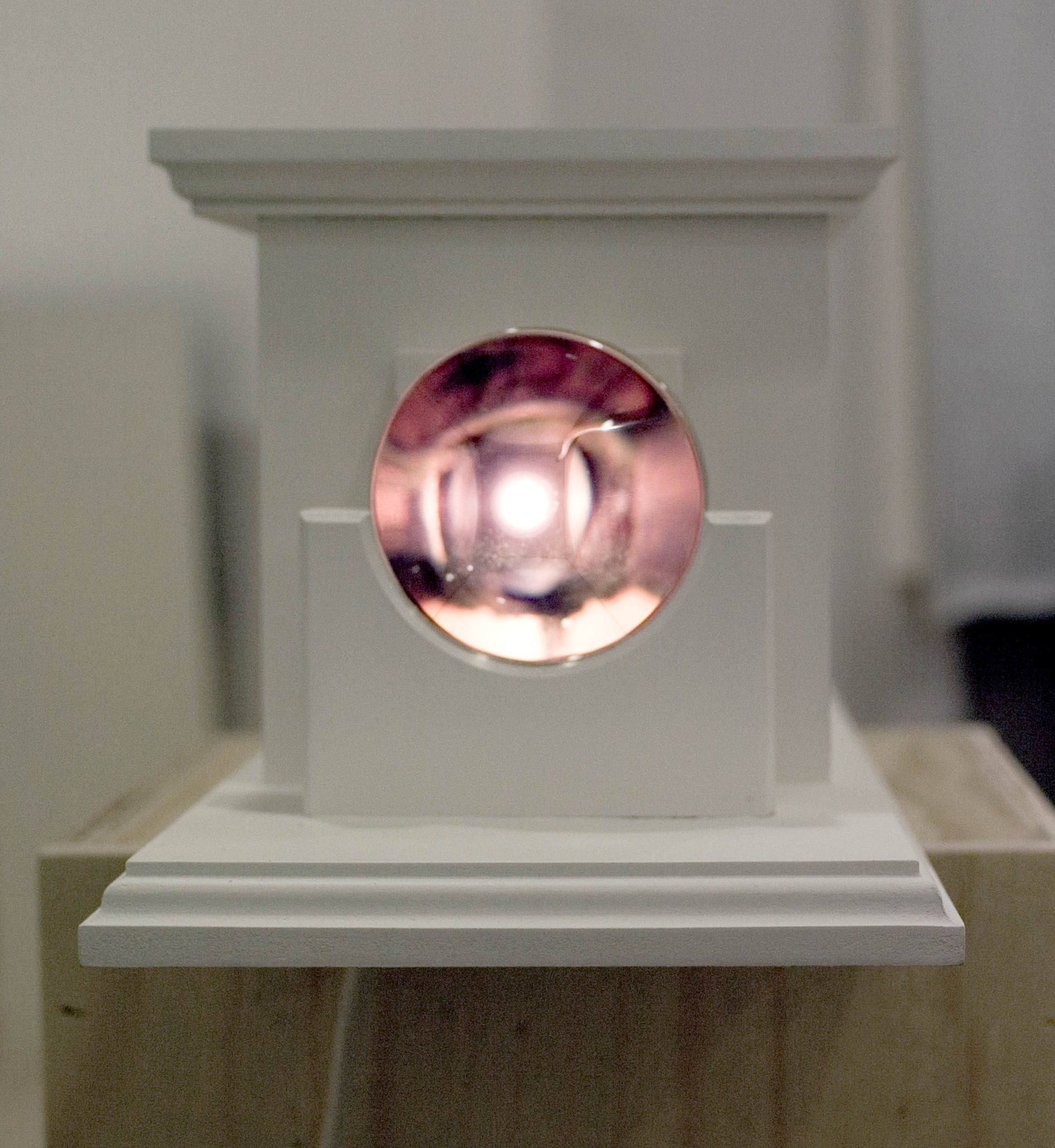 The second room is occupied by a series of small 'light' installations. These installations are intriguing works, which demand the attention of the viewer. Scenery has traditionally been associated with the world of illusion, originating from Greek and Roman Theaters. In response to this concept the artist has used images from the Acropolis as "scenes" in these works. The proportion of each projector or "host" is based on early Greek architecture and poses a notable aesthetic as sculptural objects. The projectors are presented on crates, which highlights the artist's interest in museum exhibits.
"Allowing museum displays to influence the work allows me to deal with tactile and aesthetic values that accompany the concept of topophilia. For instance, the fragmented almost dreamlike projections command a sense of wonder, possessing the one element that is consistent with everything visual; light. The projectors become interventions both in the space that they occupy and also in the images they display."